You don't need to know the difference between the three cards and the Celtic spread to get the most out of your tarot card reading. All you need: your sun sign! Here's what I do: shuffle my tarot deck and draw out the cards in order from Aries to Pisces, plus one general card for all so you can get specific advice about your personality. Let's go!
General card for all: Nine of Wands
you will be fine! It will turn out better than you think. These issues are not as bad as you think. So, face the hard stuff. Do it sooner rather than later. The Nine of Wands is reassurance that you can handle what lies ahead. And the sooner difficult things are dealt with, the better. Check off the worst part of your to-do list for Monday and Tuesday this week, then sit back and enjoy the rest of the week.
More from Cosmopolitan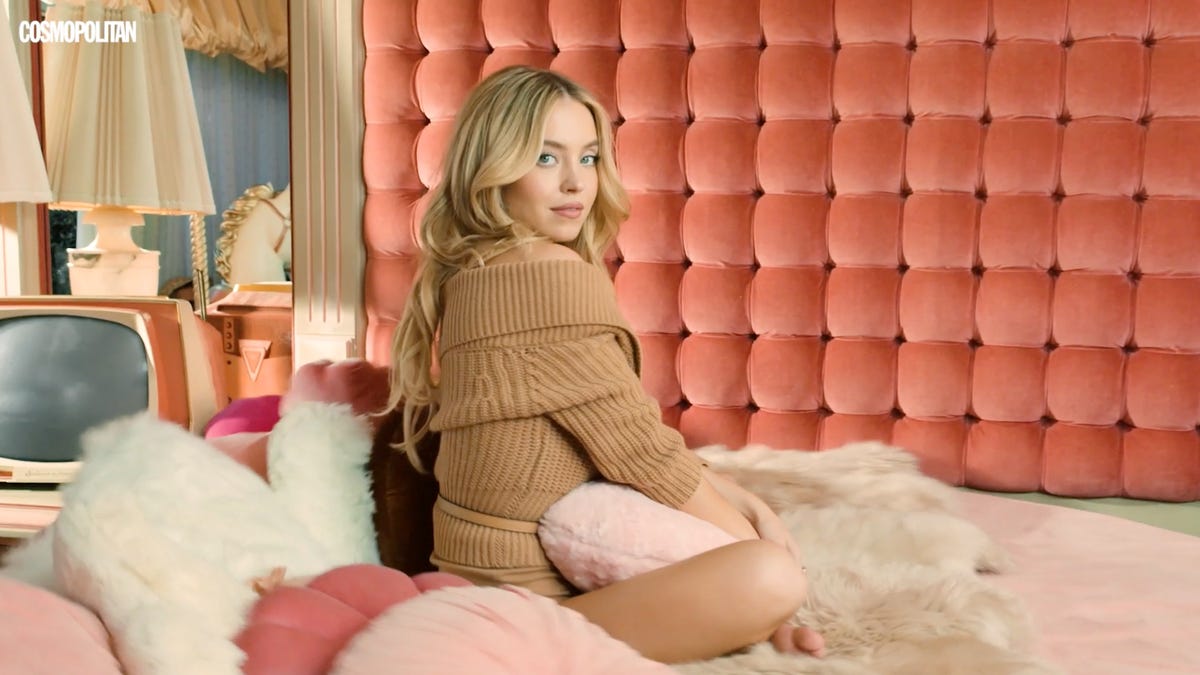 Aries: The Hanged Man
You may have to let this pass, Aries. Stop fighting. Accept defeat, setback, or criticism. Take it seriously, but not personally. The Hanged Man shows that the way forward lies in perspective outside your head. You need to look at things from another angle, ask for feedback, and jump into someone else's place. When you do this, it will immediately become clear what you need to focus on.
Taurus: Wheel of Fortune
The Wheel of Fortune brings a powerful boost of transformative energy and opportunity. It's all your way this week! Don't stay where you are, don't hold on to what you have, and don't ignore new opportunities. Openness, adaptation and change. You are given a year's worth of transformative opportunity in just seven days. I know the pressures are on, Taurus, but enjoy it! Anything is possible this week.
Gemini: Queen of Wands
She loves adventure, new information and travel. In short, broaden your horizons both mentally and physically. Good news, Jimmy, because the Queen of Wands is in town! This is the week when you take a chance, step up and step up, travel, and explore. Take a class, apply for a new job, change your routine, plan a trip. The world is a big place and you'll never see it…but you can try.
Cancer: the magician
The Magician is a beautiful card for recognizing the magic and potential within you, and having the inspiration and energy to activate it. You are special, unique and capable of creativity. Now, it's time to step up to opportunities and become your best self. This card indicates a growth spurt. It is possible that you may need education or training, so look into that. This week is about seeing your talent, appreciating it, and starting to work with it. You're going places, Cancer.
Leo: Queen of Cups
Leo, this is a week for self-care, pampering, deep rest, healthy habits, and relaxation. The Queen of Cups hints that your mind, body, and soul need a little time-out from the daily grind. You can't pour from an empty jug, so sit back, rejuvenate and refill! Do the things that make you happy and reignite your creativity and sense of adventure. Plan some fun activities for the spring and summer, so you'll have something to look forward to. Go visit people who lift you up. Go to bed early and get up to see the sunrise. Drink plenty, eat fresh, whole foods, and rest.
Virgo: Two of Wands
The Two of Wands can be a disturbing card, as it does not directly or strongly urge any kind of action. It indicates that you have a lot going on right now, and that you are beginning to see success. Basically, Virgo, keep going. See what works and do more of it. Find what isn't working and fix it, change it, or stop it. Make adjustments. you have this.
Libra: Six of Swords
Ready to change? Keen to move on? Are you looking for something new? Looking to leave? Libra, Six of Swords indicates that you feel like you have outgrown something in your current world. This is normal and normal, and it's best to act on that sensation and move on. Everything ends sooner or later. Learn to recognize the signs of an upcoming end and be proactive in preparing for the next chapter. You are at a crossroads. Don't slow it going through.
Scorpio: the star
Scorpio, you can be sarcastic at times. You tend to look on the shade versus the bright side of life. The star is blasting all that gothic gloom into cyberspace this week. Honestly, you can show something important this week. Start by making overt, positive movements in the direction of your goal, and you can attract the attention of the universe and get good luck and the chance of luck. Do not deny this magic. Jump with both feet and make your biggest dream come true.
Sagittarius: Empress
Relationships are your priority this week, Sag. If love, passion, pregnancy, childbirth or creativity are on your agenda this week, The Empress is a great omen for success. If not, this card is a wake-up call to change your plans! Enjoy romance, build on family, plan to grow your family (it literally doesn't mean getting pregnant…it could mean adopting a pet, or just spending more time with the family you already have), start a creative project, bring nature indoors, Take long walks, be relaxed and peaceful, and find harmony with the natural world. Enjoy all the best things in life: love, family, and home.
Capricorn: Three Swords
Of all the signs, Cap, you might be the least naturally confident. This just might save you the week, because this time, you're right: someone screwed up. The Three of Swords confirms your distrust, and you won't be surprised to hear what this person said or did. What's next? Well, remove their influence from your life as much as you can. When someone shows you their true colors, believe them. Protect yourself. You know what to do. It's not great but it could have been a lot worse, and you're relieved that you saw the truth.
Aquarius: Seven Cups
Let your imagination run wild this week, Aquarius. Invest in creative and entertaining practices. Daydream. Meditate. Be vigilant. Listen to inspiring music. Read new books. Get involved in something you wouldn't normally get into. Expanding and renewing the motivation you take in, making room for free thinking and play, and taking the output seriously will unleash a huge surge of new ideas and visions. You can use what you come up with this week all year long.
Pisces: Two of the Sword
Pisces, get savage. The Two of Swords had cut off the energy. We get to the heart of a difficult issue this week. Do some research and critical thinking. Ask lots of questions. Then come to a conclusion and take action. You were feeling stuck because you didn't really want to get involved in this, but you had no other choice. It won't go away on its own. You need to process it.