An active search for Madeleine McCann is set for the first time in nearly a decade at a reservoir in Portugal, according to reports.
Police officers will search the Barragem do Arade reservoir near the town of Silves in the Algarve, according to German media, about 25 miles (40 km) from Praia da Luz where Madeleine, aged three, disappeared from her family's apartment on May 3, 2007.
The search will be conducted by Portuguese officers at the request of the German authorities. The Braunschweig Prosecutor's Office is investigating a convicted pedophile, Christian Bruckner, 45.
German newspaper Bild claims Bruckner may have had friends in the area. It is understood the attorney general's office will release a statement on Tuesday when the search into the reservoir and surrounding forests begins in earnest. It is estimated that it will take 2 days.
On Monday, a road leading to the Barragem do Arade reservoir was closed and police tents were seen. The tank was reportedly searched in 2008 and the bones found in the bag were judged to be of "non-human origin". It remains unclear why the police chose to search the tank again at this point.
It will be the first major operation of its kind since June 2014, when the Metropolitan Police received permission from Portuguese officials to search the resort town of Praia da Luz using search dogs and ground penetrating radar.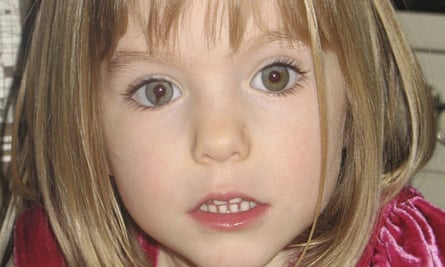 Kate and Gerry McCann were eating at a nearby tapas restaurant when Madeleine went missing, causing one of the most notorious missing persons cases in British history.
German police said in June 2020 that the girl was presumed dead and that Bruckner was most likely responsible for her disappearance. He was never charged in relation to Madeleine's disappearance, and he denied any involvement.
However, the Met Police continue to treat it as a missing person case under Operation Grange, the multi-million pound investigation into Madeleine's disappearance.
Bruckner is currently serving a prison sentence in Germany for rape. Last month, a German court said it had thrown out a sex crimes trial against Bruckner on charges unrelated to McCann's disappearance, on the grounds that the area where she is located is not the last place he lived in Germany.
German prosecutors in Braunschweig charged him last year with three counts of aggravated rape of women and two offenses of sexual assault against children. The alleged crimes took place in Portugal between December 2000 and July 2017. They are not related to Madeleine's disappearance.
Earlier this month, the McCann family released a short statement on their Find Madeleine campaign website to mark the 16th anniversary of her disappearance. "Today marks the 16th anniversary of Madeleine's kidnapping," they said. "I'm still missing…still missing a lot.
"It's hard to find the words to express how we feel… The police investigation is ongoing, and we await a breakthrough."