Content warning: This story contains details about eating disorders and disordered eating.
---
I'd be lying if I said my running journey had an inspiring and feel-good beginning. Initially, my goal wasn't to move my body more, improve cardiovascular fitness, or even reduce my stress levels. The truth is, I was mired in a cycle of disordered eating and compulsive exercise — I knew it burned way too many calories plus the summer of 2020 had all my gyms closed due to the pandemic. So I hit the ground running…quite literally.
I didn't relax or follow the training plan. I simply ran as long and hard as possible almost every day. Aside from causing a severe shin splint, this toxic approach also led to him developing an aggressive, all-or-nothing mentality. If I didn't want to push myself to my absolute limit during a workout—be it by running a certain amount of time, dramatically increasing the distance traveled, or burning a certain number of calories—I wouldn't run at everyone's pace. And honestly, running wasn't a form of self-release or an opportunity to improve myself—at the time, it was more of a punishment for (what I considered to be) bad diet choices.
More from Cosmopolitan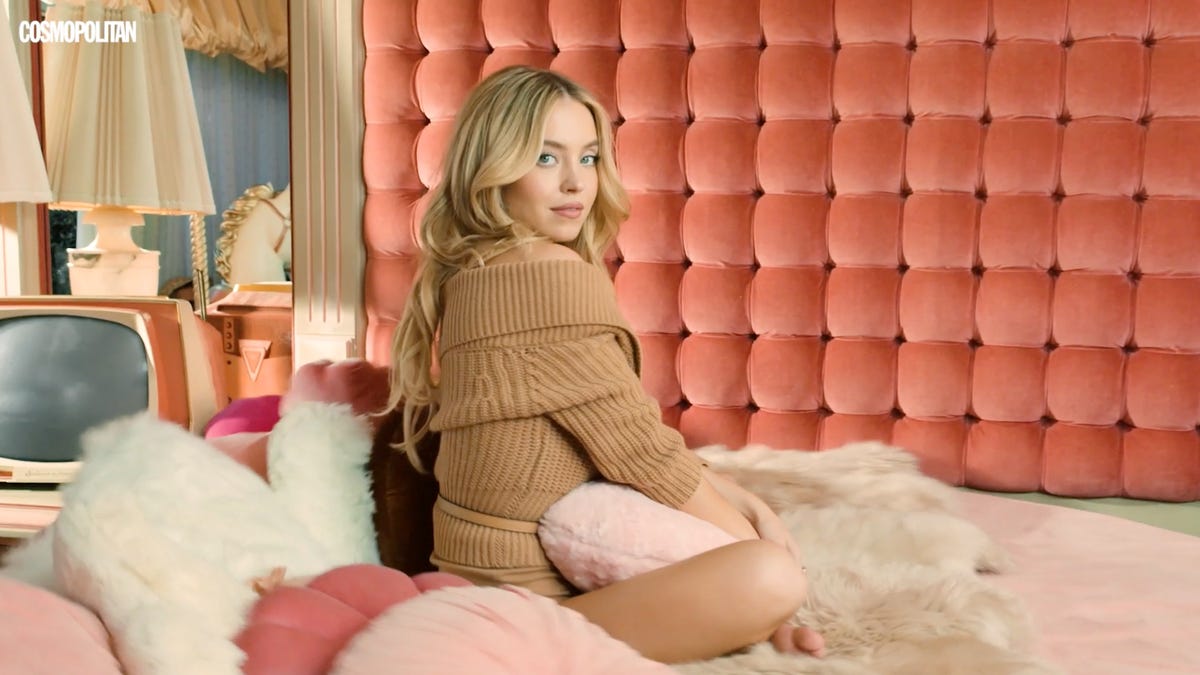 After embarking on a year-long healing journey, going to therapy, and harnessing the power of mindfulness and meditation, I was able to break the cycle of disordered eating and compulsive exercise. I'm in better health these days, and I've fallen in love with running (for fun, not punishment) – but I've struggled to get rid of the mentality that good run is difficult Being. So when Nike invited me to attend a two-day camp designed to challenge the way we think about sport and help "people who run for fun" get to their feet as bona fide runners, I immediately answered the invitation to attend.
Picturesque setting
To kick off the trek, we met up at Nike's swanky Upper East Side location in New York City to shop the brand's latest and greatest in running gear (more on that below!). Then we took the bus to our destination for the next few days: wild flower farms in Hudson Valley, New York.
Surrounded by fields of wildflowers, landscaping, hiking trails, and farmland, the luxurious wellness retreat truly sets the tone for a completely transformative and rejuvenating experience. Everyone seemed open to the process and willing to learn—plus, the team brought Nike Running World Coach (and global motivational speaker, IMO) Chris Bennett along for the ride. So, right from the start, I could tell this press trip was going to be special.
aha moment
Before the first collegiate ride, Coach Bennett did what he does best and became the ultimate point guard. But his pep talk was not at all what I expected to hear from such a seasoned veteran. Instead of repeating phrases that usually pop into my head during a workout—like "embrace the pain," "push up your pace," or "not good enough"—Coach Bennett encouraged us to get into a judgment-free zone where it's OK to listen to your body and get started. slow…TRUE slow.
He shares that, as a coach for Nike, his biggest challenge isn't getting people to run Once– She makes them run once again. And it makes perfect sense—they start really fast, it's incredibly painful, they feel defeated, and then they agonize for days and don't want to try again.
That nugget of insight hit home. It's exactly how my running journey began, which is why running often feels like a chore to me or a job that I don't do well enough. WelcomeAha moment! As Coach Bennett says, "If you can run, you can fly," but as I say, "If you hate running, you can do neither."
These gestures may seem secondary to the grand scheme of things, especially because I have a much healthier approach to dieting and exercise these days. Why do I do so much about them? Well my secret goal for 2023 (which I haven't fully committed to yet lol) is to run the NYC Marathon this November! The only thing keeping me from signing up was the fear that increasing my mileage too much would lead to old, toxic habits. Running a marathon is something I've wanted to do for years no If it means I will once again start obsessing over my diet and exercise. If I want to achieve this big while keeping myself healthy and happy, I know it Owns To adjust my mind.
Nike Run Club workout
Coach Bennett is an expert at helping change mindsets, so his pep talk gave me a lot to think about. My chance to take his advice came during our first workout: a 20-minute guided run (narrated by Coach Bennett himself!) on the Nike Run Club app. The voice echoed everything Coach Bennett shared with us about taking it easy, being present, and honoring your body.
His words helped me realize that the easiest exercises can be just as beneficial and effective as the hard ones, and the idea that moving my body can He should Feel Good It finally clicked! So if any of this resonates with you or if you want to get into running but have no idea where to start, I highly suggest downloading the app and listening to the guided workout titled First Run.
The rest of the trip was just as empowering as that first ride—from the restorative meditation and stretching sessions to the open, honest chats around the campfire. For me, the entire eye-opening experience boils down to two things: grace and gratitude. Gratitude for my body when I'm having a great workout and blessing for my body when I'm not having a great workout…or don't even want to move my body all that day. The easy trails that allow me to come and enjoy myself are invaluable.
Real life application
If you've ever been to a summer camp, you know that there is such a thing as "high camp." You feel on top of the world because you are immersed in this inspiring and incredibly powerful environment…then you come home and your mundane everyday life feels like a letdown. As a former camp kid, I was aware of this throughout the entire journalistic excursion. I knew I didn't want to experience that post-camp slump and fall back into old habits when I left, so I made mental notes about how I could apply what I learned into my daily workout routine at home. Sure, grace and gratitude are nice buzzwords but what do they actually sound like in reality? How can they help me complete a marathon?
For me, giving myself grace means *gradually* easing into training. I bring myself every day, no matter what's going on at work or in my personal life. On bad days when my body aches, I slow down or simply walk. On good days when I'm feeling strong, I resist the urge to overdo it. I try to find at least one positive tip from every workout that does no It's about my own pace (I rarely wear an Apple Watch anymore!). I don't try to zone out on a run or "just get over it"—whether I have 20 minutes or two hours, I make an effort to be present. Most importantly, I put an end to criticism and negative self-talk. I try really hard to remember that it's okay to take it easy – and I refuse to let the burnout culture convince me otherwise! I walk if my body doesn't want to run, I stay in on a Friday night if my social battery is low, I set boundaries at work if I'm feeling overwhelmed…the list goes on. Protect your peace, people!
final touches
Okay, now back to those goodies I mentioned earlier (I couldn't write about Nike without sharing some product reports!). As part of the press trip, we got the brand's latest and greatest running gear—including sweat-wicking sports bras, lightweight leggings with convenient hidden pockets, insulated apparel that provides warmth while protecting from wind and rain, and of course, a cutting-edge running shoe featuring a slick design. Highly flexible and supportive cushion all around.
Keep scrolling to shop my absolute favorite pieces! Because "look good, feel good" is a real thing, and running around in an outfit you love makes a huge difference in your mindset overall.
Hannah Flanagan is Cosmopolitan's associate shopping editor, sharing her recommendations for everything from denim and eye creams to coffee mugs and silk wraps. before joining worldwideI write content about fashion, beauty and lifestyle the people (So, yeah, she's basically a professional product tester at this point.) Follow her on Instagram for Timothée Chalamet and #OOTD mirror pics.