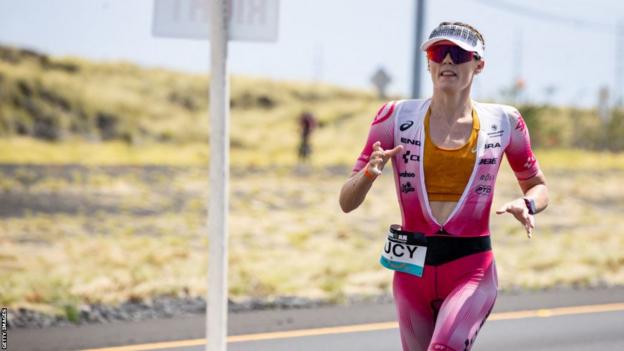 Britain's Lucy Charles-Barclay will not race the Ironman 70.3 event on Sunday in Germany due to Brexit visa issues.
Since the UK left the European Union in 2020, UK nationals can only travel to Schengen Area countries – which includes Germany – for up to 90 days in a rolling 180-day period.
Charles Barkley, the 2021 Half Ironman World Champion, says she used 88 days of her allowance and as a result was unable to obtain a visa despite the legal aid.
write on Instagram, The 29-year-old said: "Unfortunately I won't be racing the 70.3 Kraichgau next weekend.
"I worked with top British and German immigration lawyers to try and get a visa to travel to Germany.
"For now I will be training hard at home and the next race is likely to be in the UK, so watch that space."
Earlier in May, Charles Barkley opened her season with a third-place finish at the European Open in Ibiza.
She is a four-time silver medalist at the Ironman World Championships.