I'm proud of the many things I've accomplished in my career: not letting my Bangladeshi immigrant parents force my way into law school (sorry, guys! I love you), that one time I covered a presidential campaign, and, of course, working for a glossy magazine I grew up reading. But I think nothing has given me greater satisfaction than to have some Britons (i.e., those who have subjugated my people, 1757-1847) travel me to London for the weekend on activities of a loose coronation character, and to review a stately luxury hotel. Grandparents, do you see this? This is your girl lounging along and drinking pink champagne on a Virgin Air Class flight (yes, that's what they call it).
Did you know that in Heathrow's sprawling, light-filled Virgin Club lounge, you can work out on a peloton bike, take a shower, and then grab a cocktail and crispy chicken before your flight? I only did the last thing, but it's nice to know you have options. (Full disclosure: This writer was eating, traveling, and staying in order to write this, and it was corny the whole time.)
But back to the task at hand. My host was The Londoner, which, in a fraction of the brand, promotes itself as an "ultra-boutique" hotel, meaning that with 350 rooms, it's huge but still strives for an intimate feel, with eclectic design and touches of style. Hotel manager Charles Oak told reporters on this press trip that there were plenty of naysayers when The Londoner first opened in 2021: It's located in the heart of London's West End, which, while convenient for navigating around the city's attractions, , except that it is not. Totally screams chic (think Times Square, though I've never personally seen any Elmos devil). Seems to have overcome this handicap given their existing clientele. On a four day trip, our group had nothing less than three Celebrity watch. Eyes locked on Patrick Dempsey in the hallway, I'm sorry to say he's just as devastatingly handsome, if not more so, as McDreamy from 18 seasons ago. Other members of our party spotted Barbecue icon Ryan Gosling. A third reporter rode the elevator with Jacob Elordi, who was also reported to be tall and handsome.
More from Cosmopolitan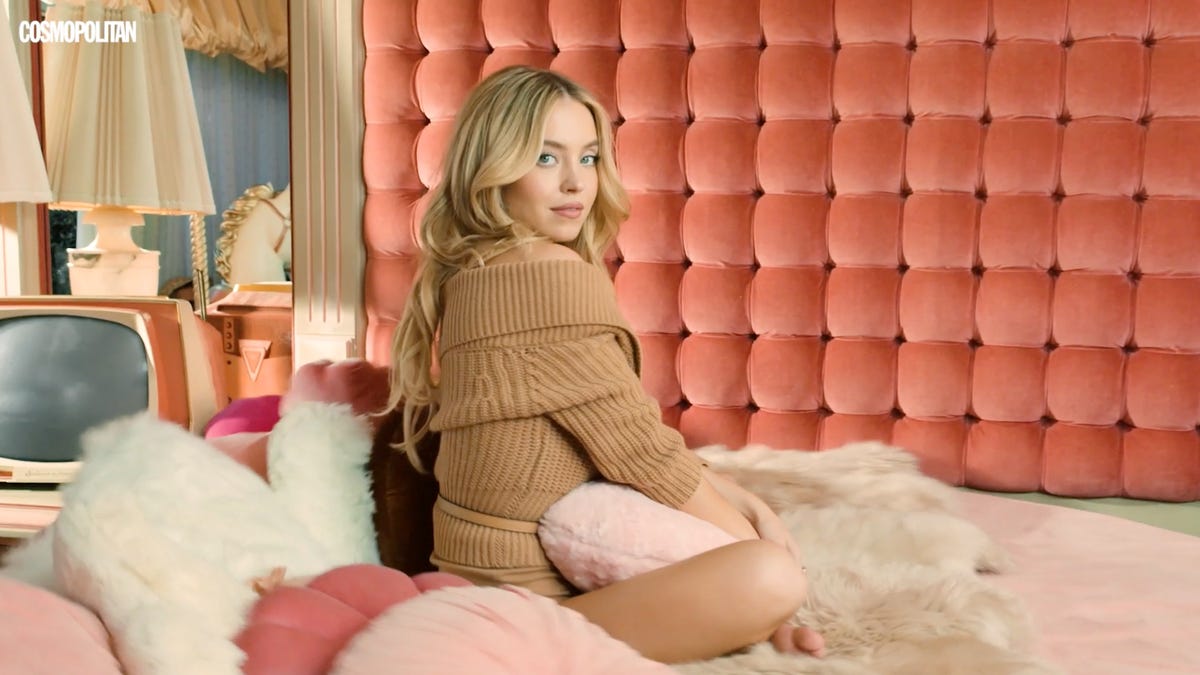 Our occasion was to take part in the festivities leading up to the coronation of King Charles III. It was hard for me to tell whether real Londoners had already indulged in yet another great royal event of pomp and circumstance, or if they had sort of passed it by, given a poor economy and all that. Perma drama involvement the Royal family. But that Do Make a little marketing at the right time. The Stage, a London lobby bar, debuted a menu of decadent oysters (served with fresh lemon cream and dill oil, a near-perfect bite of citrusy fare) and martinis, said to be the king's favorite pre-dinner cocktail. Oak arranged for the reporters to dine one night with food writer Tom Parker Bowles, son of one of Camilla Bowles' ie the Queen. Parker Bowles mostly talked about the London dining scene and wisely didn't talk about any royal gossip, although he *did* drop some mentions about the hype surrounding his "mother" i.e. again, I repeat, the Queen.
But you don't need a deck crown for a rejuvenating stay at The Londoner, one of those hotels that boasts so many amenities you technically don't have to leave (though you definitely should!). Dates:
Serving
My deluxe king room was gorgeous, with floor to ceiling windows looking out onto a city street, and a separate living area with a pink chaise longue. Loved the pampering there in the morning with a bowl of room service porridge and coffee before the day started. There are also plenty of thoughtful little touches: Japanese heated toilets in all bathrooms (when back to stateside I bounce my butt off with a touch of the cool seat), turndown service, hotel robe and slippers 10/10.
Guests also have access to The Residence, a cozy upstairs bar and living area that serves free coffee, tea, soft drinks, and pastries all day long, and is a great place to hang out and get some work done.
book
be seen
You are in London for all things to see and there is no better place to take in all those centuries of history and culture than from the perch of Central London. Trafalgar Square, The National Gallery, Buckingham Palace, Big Ben, Westminster Abbey, 10 Downing Street, and the lush grounds of St James' Park are all within walking distance. Personally, I did a three hour walking tour of the area in the pouring rain and loved it. Bits of trivia were kept: the United States gave the United Kingdom a statue of George Washington in the 1920s that now stands outside the National Museum, but because Washington vowed never to set foot on British soil again, the statue was erected on land flown in from Virginia. The swans at St James' Park were originally gifted from Russia. And there you have the people.
He eats
There is no shortage of dining and drinking options at The Londoner, with six different restaurants and bars. Head to Joshua's Tavern for some salty snacks and a gin and tonic (the bar's specialty is gin), go to the rooftop izakaya bar for Japanese small plates (the miso butter chicken was a standout), or have a sumptuous dinner at Whitcomb's, the hotel's restaurant. Mediterranean French. But my favorite meal, befitting an American without guilt, was afternoon tea at The Stage. At a beautifully arranged table, stuffing myself with scrumptious little tea sandwiches displayed on a tiered tray, with fillings like smoked salmon and duck eggs, and heavenly warm scones that I smothered with jam and clotted cream. Sipping tea and champagne, I felt like the most luxurious little queen.
rest
If you're looking to unwind after a day of sightseeing, you can indulge in a plush cabana at The Retreat, the hotel's subterranean spa and wellness center located four floors below the lobby level, and beyond. It was built this way out of necessity: given London's strict height limits, the hotel's designers maximized amenities and event space by building six floors underground at The Londoner. But The Retreat doesn't look like a basement at all: LED ceiling panels are fitted to simulate soft natural light, and turquoise pools radiate calm. You can also book a variety of treatments there: I had a 30 minute heavenly massage shortly after disembarking from the red eye flight and immediately fell asleep dead on the table (sorry to my therapist who was so nice about that I also had to rub down my dirty body).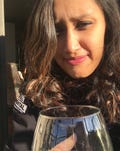 Senior editor for news analysis and opinion
Noreen Khan is the chief news and opinion editor at Cosmopolitan magazine. Prior to that, she was co-executive producer on the Emmy Award-winning nightly show, Full frontal with Samantha B. She has also written and written about politics, immigration and pop culture for media outlets such as The Atlantic, New York Times Opinion, And Nation. She is originally from Plano, Texas.