CNN
–

A 13-year-old died in Ohio after he "took a bunch of Benadryl," attempting a dangerous TikTok challenge circulating online, according to a CNN affiliate and a GoFundMe account from his family.
Jacob Stevens was participating in a TikTok challenge with some friends at home when he took an antihistamine, according to a family donation account. Jacob was on a ventilator for about a week before his death, according to WSYX.
CNN has not independently confirmed the cause of his death.
An overdose of Benadryl can lead to "serious heart problems, seizures, coma, or even death," the US Food and Drug Administration said in a 2020 warning to the public about the deadly "Benadryl challenge" on TikTok.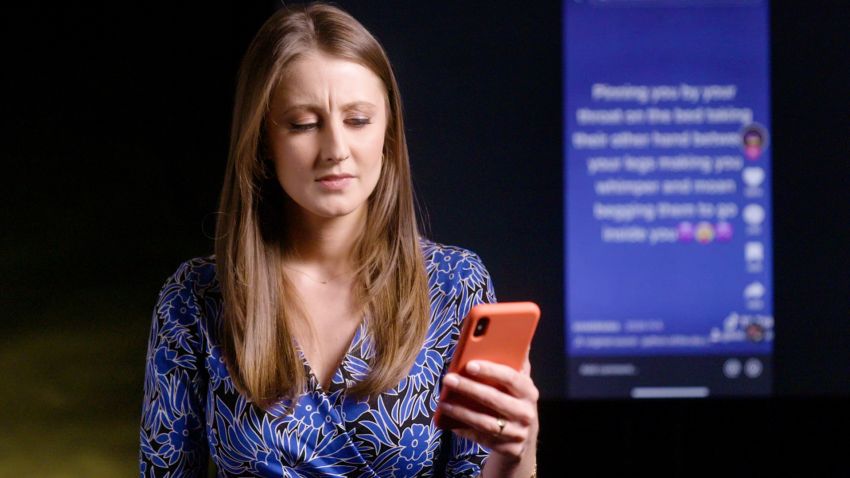 CNN acquires the 14-year-old's TikTok account. 17 minutes later, here's what we saw
Jacob's grandmother does anything she can to "make sure another kid doesn't go through" with the challenge, she told CNN affiliate WSYX.
In a statement to CNN, TikTok said: "Our deepest sympathy is with the family. At TikTok, we strongly ban and remove content that promotes dangerous behavior while making the safety of our community a priority. We have never seen this kind of content trend on our platform and have blocked searches for years to help discourage Imitation Behavior Our team of 40,000 safety professionals works to remove violations of our Community Guidelines and we encourage our community to report any content or accounts they care about."
Johnson & Johnson, the manufacturer of Benadryl, called the challenge "serious."
"We understand that consumers may have heard of an online 'challenge' involving the misuse or abuse of diphenhydramine," the undated online statement read.
"Challenge, which involves taking excessive amounts of diphenhydramine, is a dangerous trend and should be discontinued immediately. BENADRYL® and other diphenhydramine products should only be used as directed on the label."
"We are working with TikTok and other social media platforms to remove content that displays this behavior," the statement added. "We will look to partnering across the industry and with key stakeholders to address this dangerous behaviour."
CNN has reached out to the Stevens family and Columbus Public Health for comment.
The FDA's 2020 warning said the agency "contacted TikTok and strongly urged them to remove the videos from their platform and to be vigilant in removing additional videos that may be posted."
Benadryl is an antihistamine used to treat symptoms such as runny nose or sneezing from upper respiratory allergies, hay fever, or the common cold. The Food and Drug Administration has said it is safe and effective when used as recommended.
Diphenhydramine is marketed under the brand name Benadryl, store brands, and Pharmaceuticals. It is also available in combination with pain relievers, fever reducers and decongestants, the agency said.
The FDA said consumers and parents should store Benadryl and other over-the-counter and prescription medications out of children's reach.